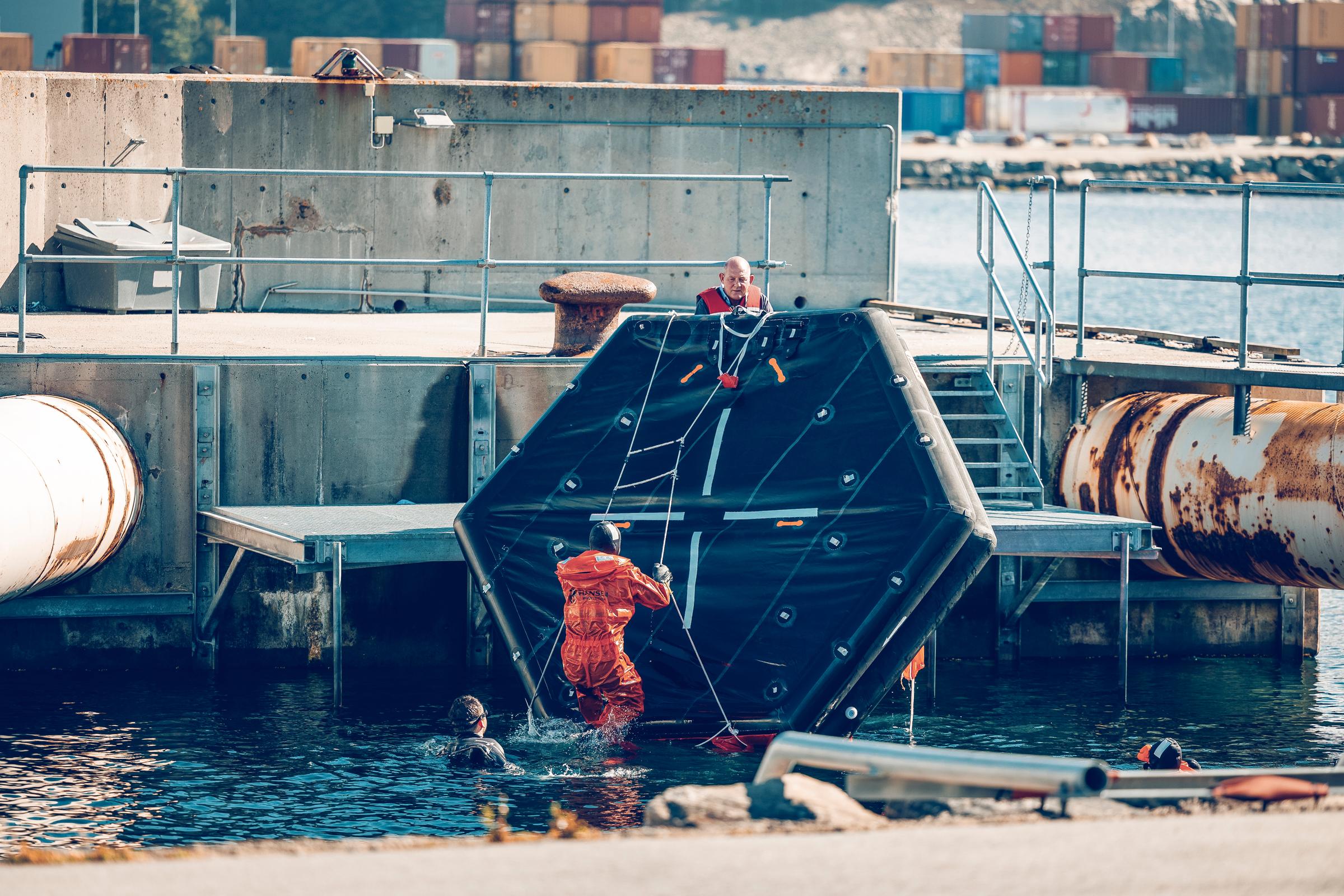 We're thrilled to share with you an exciting chapter in our journey, as Maersk Training integrates ResQ into our brand. By bringing together the strengths of both brands
into one under Maersk Training
, we're aiming to serve you even better. Here's what you should know.
Will I continue to deal with the same contacts at Maersk Training and ResQ? 
Yes, your trusted contacts remain the same. You'll receive the same high quality of service and dedication. 
Where will I book my courses after the 16th of October?  
You will book your courses as you do today. All courses can be booked at www.maersktraining.com. Only Survival and Safety courses in Norway, you must still book on www.resq.no for an interim period while the rebranding takes place.  
How will this impact my existing arrangements (account manager, pricing, payment terms, contracts)? 
There will be no disruption. Existing solutions, agreements, and contracts are unaffected. Future collaborations will introduce broader offerings from the combined Maersk Training portfolio. 
Will there be any immediate changes to the courses or services I receive? 
While the core of our services remains consistent, you'll soon have access to a more comprehensive range of offerings. 
If I have contracts with both entities, how will they be managed? 
Contracts remain under their original terms. Our Commercial team can guide you on maximizing benefits from our combined offerings. 
How is my data handled in this merger? 
Rest assured, data privacy is our priority. Your data will remain secure and managed in accordance with privacy regulations. 
Can I expect the same level of customer support during this transition? 
Absolutely! We are committed to maintaining and enhancing the level of service you've come to expect. 
Regarding the Rebranding Process
Why unify the two brands? 
This merger streamlines our operations and extends our global reach, giving you more diverse products and services. 
How will I notice the rebranding? 
Primarily through our unified digital presence and communications and rebranding of locations.  
When does the rebranding officially take place? 
Mark your calendars for 16th October. While that's our central date, the rebranding is a process where some updates might roll out just before or after. 
Thank you for being with us on this journey. We remain dedicated to ensuring this change is smooth for you. Reach out to us anytime for further clarification or support. Your trust is invaluable, and we eagerly anticipate a stronger future collaboration under our unified brand. 
You may also be interested in
Our locations
See our other locations